What is iFS™ IntraLASE?

Millions of Americans choose laser vision correction surgery each year. At Woodhams Eye Clinic, we are proud to have introduced IntraLASE® to Atlanta, Georgia. Dr. J. Trevor Woodhams was the first eye surgeon in the state to perform this blade-free procedure. Now he has thousands of patient success stories from the IntraLASE procedure.
iFS™ IntraLASE is the newest all-laser approach to LASIK. In traditional LASIK surgery, your Woodhams Eye Clinic surgeon will create an incision in your cornea with a thin surgical blade to create a hinged flap. Through this flap, he can use a laser to shape your cornea and improve your vision.
The iFS™ IntraLASE system uses a laser instead of a blade to create this corneal flap. IntraLASE was the first laser approved by the FDA in 2002 for this purpose. The newest iFS™ laser has made LASIK surgery even faster and safer.
The iFS™ IntraLASE Procedure
As a patient you will benefit from the iFS™ IntraLASE procedure because the risk of complications is lower than with traditional LASIK. While complications and side effects for LASIK are relatively rare to begin with, side effects such as poor night vision, seeing halos and blurring are even less common with the iFS™ IntraLASE procedure.
As with traditional LASIK, the iFS™ IntraLASE procedure can treat astigmatism, nearsightedness, and farsightedness.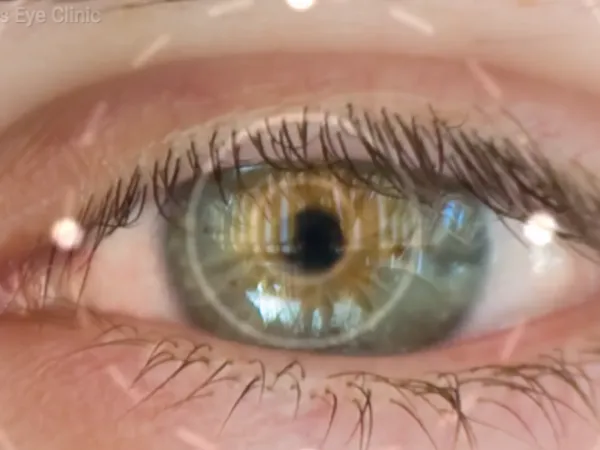 Woodhams Eye Clinic IntraLase Difference

At Woodhams Eye Clinic you can see the results you expect from our experienced doctors and staff. We perform all outpatient surgeries in our surgical center, which is dedicated to eye procedures.
While no laser surgery is without risks, we have an IntraLASE success rate of over 99%. In almost 3,000 cases of nearsighted patients, with or without astigmatism, only one patient continues to use glasses or contacts full time. Most patients achieve 20/20 or better uncorrected vision after laser vision surgery.
We believe our outstanding results stem from the advances in technology, attention to detail and dedicated care of our patients. At Woodhams Eye Clinic, you can expect:
A personal evaluation by our doctors and a tailored surgical plan for your eyes and your vision needs.
Advanced, FDA-approved technology, including the WavePrint™ diagnosis and treatment system.
A relaxed and safe procedure with 3D Active Trak™ iris recognition, which automatically tracks your eye movements during the procedure so you can relax and not worry about holding your eyes still.
Because of our experience, precision technology, and dedicated pre-operation and follow-up care, we provide the comprehensive surgical experience you can trust.
If you live in the Atlanta area and want to find out if IntraLASE is right for you, please contact Woodhams Eye Clinic to schedule a consultation with one of our experienced doctors.