LASIK Surgery in Atlanta
Woodhams Eye Clinic was the first Vision Correction practice in Atlanta and has been performing laser vision correction surgery since it was first approved by FDA. At Woodhams Eye Clinic, our surgeons use this highly effective surgery to correct common vision problems including nearsightedness, farsightedness, and astigmatism.
With advances in technology, we treat our patients with the latest laser vision correction procedures including the newest iFS™ laser to create the flap needed to perform the vision correction step. The doctors at Woodhams Eye Clinic were the first in Georgia to perform the blade-free procedure iFS™ IntraLASE® and have performed thousands of successful procedures.
Laser vision surgeries reshape the clear front part of the eye, the cornea. This allows light traveling through it to focus properly on the retina at the back of the eye. LASIK and other laser vision surgeries are performed at Woodhams Eye Clinic. After your initial examination and consultation, we will recommend the right procedure for you.
LASIK with IntraLASE
iFS™ IntraLASIK® is a more advanced procedure that uses a laser to cut the corneal flap instead of a surgical blade. The benefit of using a more precise instrument in IntraLASIK is less likelihood of complications than traditional LASIK. At our Atlanta office, we use the most advanced iFS™ IntraLASE® lasers and software.
During LASIK with iFS™ IntraLASE®, our doctors will use a laser to create a thin flap in your cornea and then use a vision correction laser to reshape the underlying corneal tissue. This procedure is performed under local anesthesia and takes less than 5 minutes per eye.
Learn more about LASIK costs.
PRK/LASEK
Patients with thin or flat corneas, who are poor candidates for LASIK or iFS™ IntraLASIK®, may be treated with PRK/LASEK surgery. During this procedure, INSTEAD OF creating a flap on the cornea with a blade called a microkeratome, our doctors will use a surgical blade called a trephine. The trephine to move the surface cells over the cornea. Woodhams Eye Clinic uses the Visx Star S-4 with Active Trac and 3D Iris Register to reshape the cornea just as is done during LASIK with iFS™ IntraLASE®. Longer recovery times are common for this type of surgery but the result will be the same high quality vision obtained with LASIK with IntraLASE.
All of our laser vision correction surgeries are performed in our LASIK Suite with the latest in surgical technology and a highly trained, certified staff. Our on-site operating suite is dedicated to vision correction procedures.
To schedule your consultation to speak with one of our experienced doctors about LASIK and your laser surgery options in Atlanta, please contact Woodhams Eye Clinic.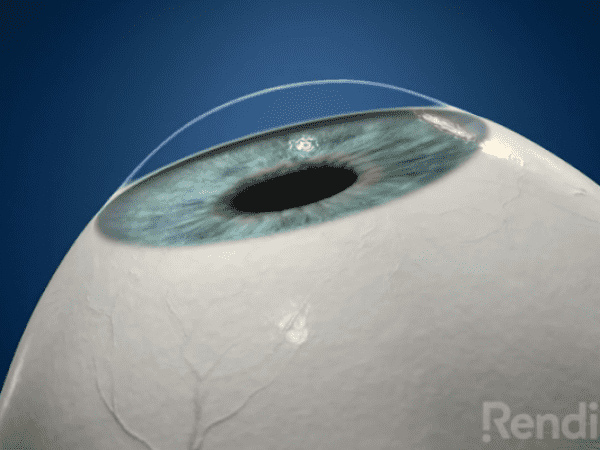 Is LASIK right for you?
Take Your LASIK Evaluation Test Here
Find the right solution for you
Reviews from Woodhams Eye Clinic LASIK patients
"I was treated with the utmost care and respect from every staff member throughout my entire LASIK procedure."
- Cindy - Atlanta, GA
"Love this place! I am so happy to not have to wear glasses or contacts since my LASIK surgery. The staff is great, and the results are fantastic!"
- Susan P.
"I appreciated the amount of time that Dr. Woodham spent with me to go over the tests they performed. He did a great job explaining the various options for LASIK."
- David M.
"Very pleased with the professionalism and quality of the care provided by Trevor and his staff at Woodhams. I had both cataract surgery and some LASIK surgery with no complications or side effects and am very happy with the results."
- William M.
"The only place I would go for eye care. I have been a patient for about 25 years and have had LASIK and cataract procedures, all done by Dr. Woodhams. Highly recommended!"
- Stephen C.