Thanks for printing! Don't forget to come back to Woodhams Eye Clinic for fresh articles!
SEE CLEARLY
Woodhams Eye Clinic is the premier vision correction clinic in the country
Find the Right Solution for You
LASIK

ICL

Cataract Surgery

PreLex™

Presby-Fix™

Contacts & Glasses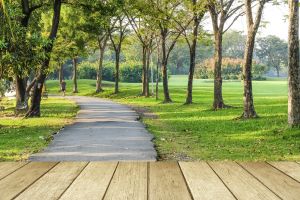 LASIK with iFS™ Intralase®
Woodhams Eye Clinic was the first Vision Correction practice in Atlanta and has been performing laser vision correction surgery since it was first approved by the FDA. At Woodhams Eye Clinic, our surgeons use this highly effective surgery to correct common vision problems including nearsightedness, farsightedness, and astigmatism.
Learn More About LASIK
Implantable Collamer Lens
The ICL is a revolutionary refractive lens that can correct vision from -3 diopters up to -15 diopters of nearsightedness for patients under 45 years of age. ICL works in conjunction with your natural lens to deliver correction much like LASIK or the contact lenses you insert yourself, but better. The surgery takes about 15 minutes per eye and is performed in our out Outpatient Surgery Center. Both eyes can usually be done on the same day. ICL has been FDA approved since 2005 and Dr. Trevor Woodhams performed the first ICL procedure in the state of Georgia and is one of the top providers for ICL in the country.
Learn More About ICL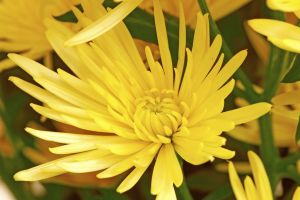 Cataract Surgery
Treatment for a cataract consists of replacing the clouded lens with a sterile acrylic or silicone lens. These lenses can also correct your myopia and hyperopia. Woodhams Eye Clinic offers the latest in lens technology for use with cataracts surgery.
Learn More About Cataract Surgery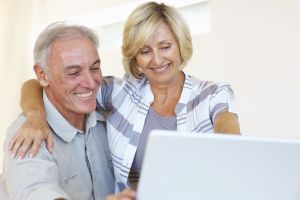 PreLex™
Woodhams Eye Clinic was the first and is the exclusive provider for Prelex™ ( Presbyopic Lens Exchange) in Georgia. During the PreLex™ procedure, your natural lens is removed and replaced with a multi-focal lens which allows your eye to focus at near, mid-range, and distance. This is more akin to the normal function of the natural eye. LASIK can only give one focal point, either distance or near, and does not prevent cataracts from developing. This is why Prelex™ can be the best procedure for patients over 50 years of age.
Learn more about PreLex™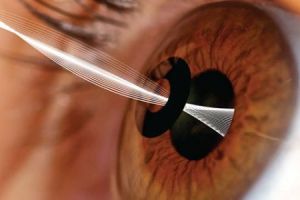 Presby-Fix™
Woodhams Eye Clinic is proud to have been selected to introduce this new concept in vision correction for Presbyopia in July of 2015. Presby-Fix™ is usually performed using the AcuFocus KAMRA™ Inlay or the Raindrop™ Inlay (not yet FDA approved in the US). This is the first non-intraocular microsurgical device to treat Presbyopia. Often called "farsightedness" or "middle-age eyes," this condition is characterized by a slow, progressive loss of near vision, making reading difficult and eventually impossible without correction. By the time you reach your 40s, you will experience these symptoms, usually requiring the use of bifocals or reading glasses. Unlike nearsightedness (myopia), presbyopia does not affect distance vision.
Learn more about Presby-Fix™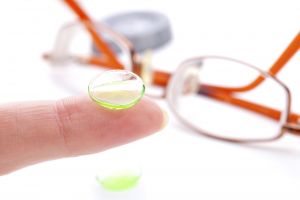 Contacts & Glasses
At Woodhams Eye Clinic we understand that your time is valuable. That is why we have our own optical dispensary right in our office. Save you time and money by selecting from our array of stylish frames at great prices. You'll be glad you did! Have questions about your prescription? Our optometrists and Licensed Optician can help. Our average turnaround time is usually five days or less.
Read about Contacts & Glasses
The Woodhams Experience
Since 1983, the experienced Atlanta eye doctors at Woodhams Eye Clinic are proud to offer personalized vision correction surgery procedures that are safe, comfortable and effective. Woodhams Eye Clinic has been honored to introduce many new procedures to the Atlanta and Georgia areas.
We use the most advanced technology available, including the latest diagnostic tools to thoroughly assess vision problems and determine the proper treatment options.
A History Of Innovation
1983

Woodhams Eye Clinic founded by J. Trevor Woodhams, MD
1984

Dr. Woodhams was one of the first doctors in Georgia to perform RK vision correction
1994

Woodhams opens current location in Sandy Springs with one of the first independent surgery centers dedicated to vision correction procedures in Georgia
1996
One of the first LASIK procedure performed with laser designed by J. Trevor Woodhams, MD
1998
LASIK gained FDA Approval and Woodhams is among the first in the US to perform the procedure
2002

Woodhams is FDA Investigator for PRL study for Implantable Contact Lens
2003

Woodhams performs the first blade-free LASIK with IntraLase™ procedure in Georgia
2004

Woodhams performs the first cataract surgery with Crystalens™ accommodating IOL in Georgia
2005

Woodhams performs the first FDA Approved ICL procedure in Georgia
2006

Woodhams performs the first PreLex™ procedures with Multifocal lenses and is exclusive provider in Georgia.
2015
Woodhams performs the first cataract surgery with Low Add, Multi-focal lenses in Georgia
2015
Woodhams performs the first Presby-Fix™ with the KAMRA™ Inlay for presbyopia in Atlanta
2015

Woodhams Eye Clinic opens the George O. Waring III Laser Center
2017

Woodhams Eye Clinic adds the Raindrop Near Vision™ Inlay to the line of exclusive Presby-Fix™ procedures for presbyopia
We Help Georgians See Clearly
Woodhams is a proud partner with several organizations within the communities we serve. We help to provide early detection screenings and public education to help preserve the sight of Georgians.
Woodhams Eye Clinic sets itself apart.
"I had LASIK years ago at Woodhams and it literally changed my life. I hear similar stories from hundreds of Woodhams patients I speak with both on the air and off, and they all tell me the same thing...It's the best decision they ever made. I've also personally recommended countless patients to Woodhams. The front desk is courteous and helpful, the surgical advisers are very knowledgeable, the surgical nurses are superb and the doctors are excellent. I cannot recommend Woodhams highly enough!"
>> Belinda Skelton, Host of Belinda Skelton's Atlanta Living